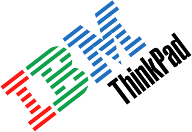 The Adventure: Recently I came across 2 Thinkpad T61 laptops in mint condition. They were apart of an older IBM Mainframe installation. Having to decommission the setup I was given rights to the T61 thinkpads. At first I thought wow cool a somewhat old think pad. I bet they are dog slow. I have documented my odyssey in that it might be helpful to another Thinkpad enthusiast should they come across an old Thinkpad T61. What follows is my adventure down the T61 rabbit hole.
After doing some research I found that the T61 laptops were in fact the rare 4:3 version with the Nvidia graphics card. Neither laptop had a battery or a charger. Step 1 was to purchase a battery and AC charger to boot these relics up for further treasure hunting. A new battery from Amazon was $16, and the charger from Amazon set me back $10. Upon powering up the T61 these were the underlying hardware components.
Thinkpad T61 Type 8889-B34
CPU: Intel Core2Duo T7300 2.0GHz (Merom)
Memory: 1GB DDR2-667, PC2-5300, 200 PIN, non-ECC, SODIMM
Display: 14.1″ 1400×1050 (SXGA+)
GPU: Nvidia Quardo NVS 140M
Ethernet: Intel 82566MM Gigabit Ethernet
Wireless: Qualcom Atheros AR5212 802.11ABG
HDD: Fujitsu 80GB SATA 5400 2.5
Seeing that it had at least a 2 core CPU there was some hope for this Thinkpad, and it was game time! Since I stopped running Windows years ago I had to see what this laptop could do running Linux. To add to the success I wanted to upgrade some of the hardware. I purchased an SSD and a larger stick of memory.
A Note on the BIOS: The T61 BIOS is apparently locked to SATA-I speeds for some strange reason. However the underlying chipset can handle SATA-II speeds. This requires the flashing of an unsupported BIOS not from Lenovo. However since this laptop is so old Lenovo stopped supporting this device and its BIOS years ago. This leads us to the Middleton BIOS. For more information on this BIOS go here. In short it unlocks the following features.
SATA-II (3 Gbit/s) drive speeds
SLIC 2.1 tables
Whitelist removal
Thermal sensing error fix
CTRL-FN key swap (optional)
Dual-IDA (Intel Dynamic Acceleration) support
Flashing the BIOS is out of the scope of this blog, but here and here are links to download the BIOS. There is a Youtube video walking through the BIOS flashing process as well. Flashing is covered within the first 4 mins. TLDR: burn the ISO file, boot the CD, and flash from there. Its simply not worth the hassle of getting a Windows 32bit OS running just to run the EXE flashing utility.
After the BIOS was updated to V. 2.29 (7LETC9WW) (2011-03-18 I was good to install the SSD. To be completely honest I'm used to NVMe SSD speeds, so I did not see much improvement over the HDD. However it did speed things up a bit. Sorry I didn't have time to benchmark items such as SSD speeds. This has been done by others from the research I found. I then decided to install my favorite Linux distribution of choice Ubuntu Mate. I found that I could not boot up Ubuntu Mate 18.04 as it would get stuck at some network item. I then tested Ubuntu Mate 16.04, and it worked. After a successful install I did an in place upgrade to Ubuntu Mate 18.04. Maybe about 15 mins later I had a fully updated LTS Operating System.
A Note of Memory: Apparently the underlying hardware of the T61 can support up to 8GB or Memory. Lenovo officially only ever supported 4GB MAX. This was more than likely a financial decision as high capacity DDR2 SODIMMs were expensive back in the day. Once can buy 2x4GB Memory Sticks, and enjoy 8GB! I choose to buy 1x4GB, and pair that with the Existing 1x1GB that came with the laptop. Also you can buy DDR2-800, PC2-6400 memory as it can clock down to the DDR2-667, PC2-5300 speed.
My impressions: I would gladly use the T61 if its all I had. However the dual core CPU would really get in my way if I was to do a lot of major work with it. From a lite usage or enthusiast perspective I am very surprised at the performance of this 2007 engineering marvel. Keep in mind my daily driver is a Thinkpad T480 i5-8250U (4C/8T) running an NVME SSD. I'm a bit spoiled , but I do have a very soft spot for old Thinkpads. The el-cheap-O battery I bought above only held a charge for about 2.5 hours. I had not done any power tuning yet. That was just the laptop booted up, and absolutely no usage. If I was planning on having to use this laptop on the go, then I would definitely invest in a larger higher quality battery. For now it works.
The Future: Many enthusiasts have asked "What will I do with the vintage laptops" or "Will I sell them". At the moment I have decided to enjoy the one that I have upgraded, and if I have any hardware failures then I can pull parts from its sibling. I may look into upgrading the Wireless card with a higher performance one, but I will need to do further research. For the time being this beauty will sit at my desk, and will be used for odd jobs and such. I have invested about $75 in the unit so far. I can't justify spending anymore than that on a 2 core computer even if I love it.
UPDATE (05/20/2019): All equipment quickly sold for $150.
Front

Custom Ubuntu Mate Sticker

Left

Right

Keyboard